A carpet is not only decorative. It highlights a space.

To choose the right living room rug, you must adapt its dimensions to the area of the room and the furniture. Apply the following rule: the surface of a carpet should not exceed a quarter of the room.

The carpet can also structure the space. You can choose to:
Lay out a large rug on which you install a sofa, coffee table, armchair, sideboard, etc. It thus delimits the living space from the dining area. It is also an effective trick to camouflage damaged soil.
Highlight only the center of the room, i.e. the coffee table. This carpet must protrude under the furniture to enhance the whole.
The shape of the carpet depends on the layout of the room it is intended to embellish. For example, a round living room rug is unsuitable for an elongated and narrow room.
Here is a simple guide on placing your rug: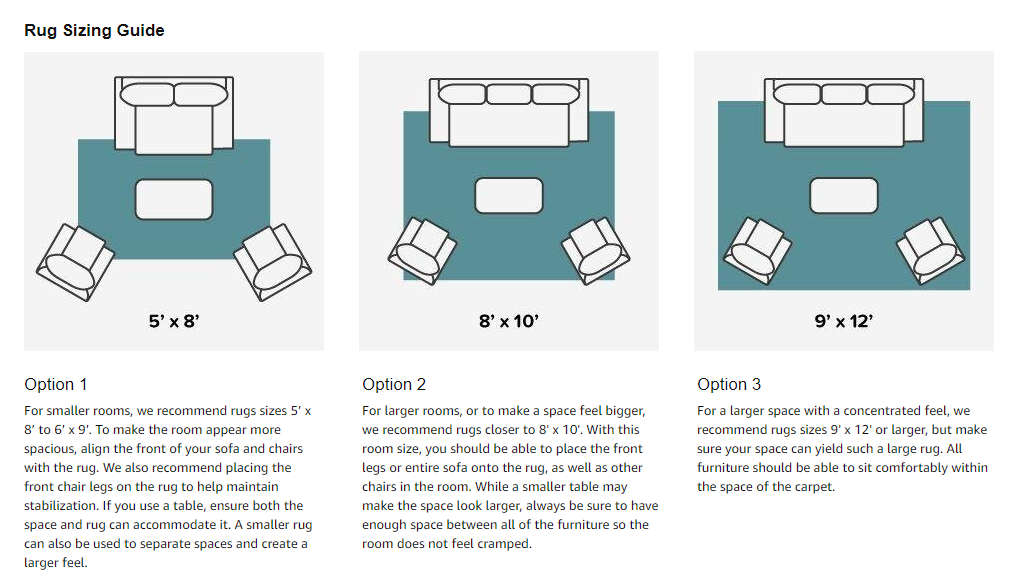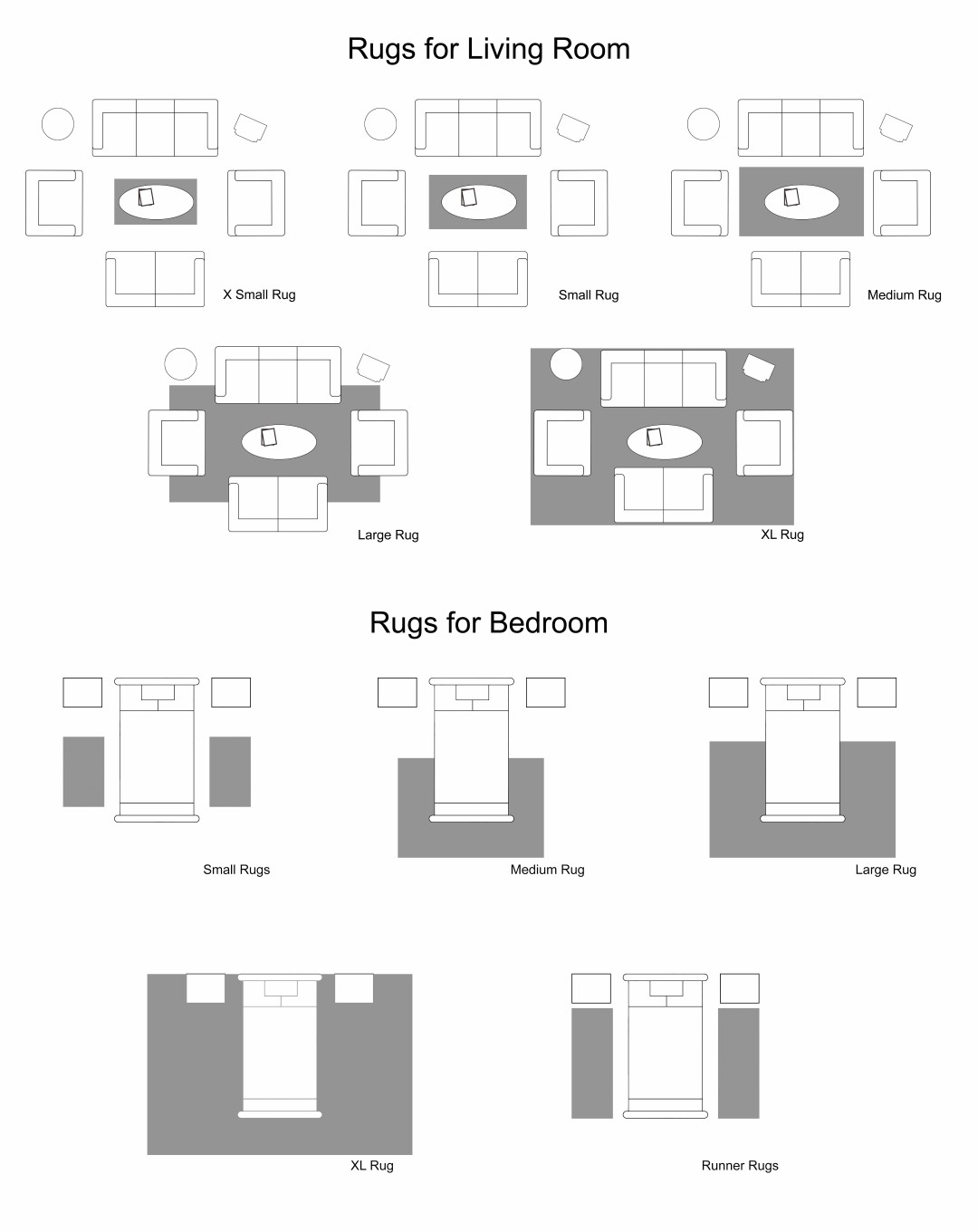 The way you place your rug is all depends on your lifestyle too. Contact us here if you need more help with how and where to correctly place your rugs. We are here to help.
Never stop decorating!