The Materials
Natural or synthetic, not all materials are suitable for all rooms. Their price varies and their use too.

For the living room, avoid a viscose carpet, because water or food stains become encrusted and leave unsightly halos.

Prefer instead a living room rug:


Silk: This material is appreciable for its softness and its shine.
Cotton: This is an "all terrain rug". It is easy to maintain.
Wool: This is top of the range. Antistatic and fireproof, this material is ideal if you have a fireplace. It also offers high resistance to wear and crushing: Its sound and thermal insulation properties are an additional advantage. This type of carpet is expensive, but durable.
Natural fibers (sisal, bamboo): This rug has the advantage of being very resistant. On the other hand, it creates a slightly cold and not very friendly atmosphere. Be careful if you have a cat: it will tend to claw on it!
Synthetic fibers (polypropylene, polyester, acrylic): This kind of carpet is easy to maintain, appreciable for the large living room.
With its long wicks, the shaggy carpet creates a warm and cozy atmosphere. This is the ultimate cocooning option!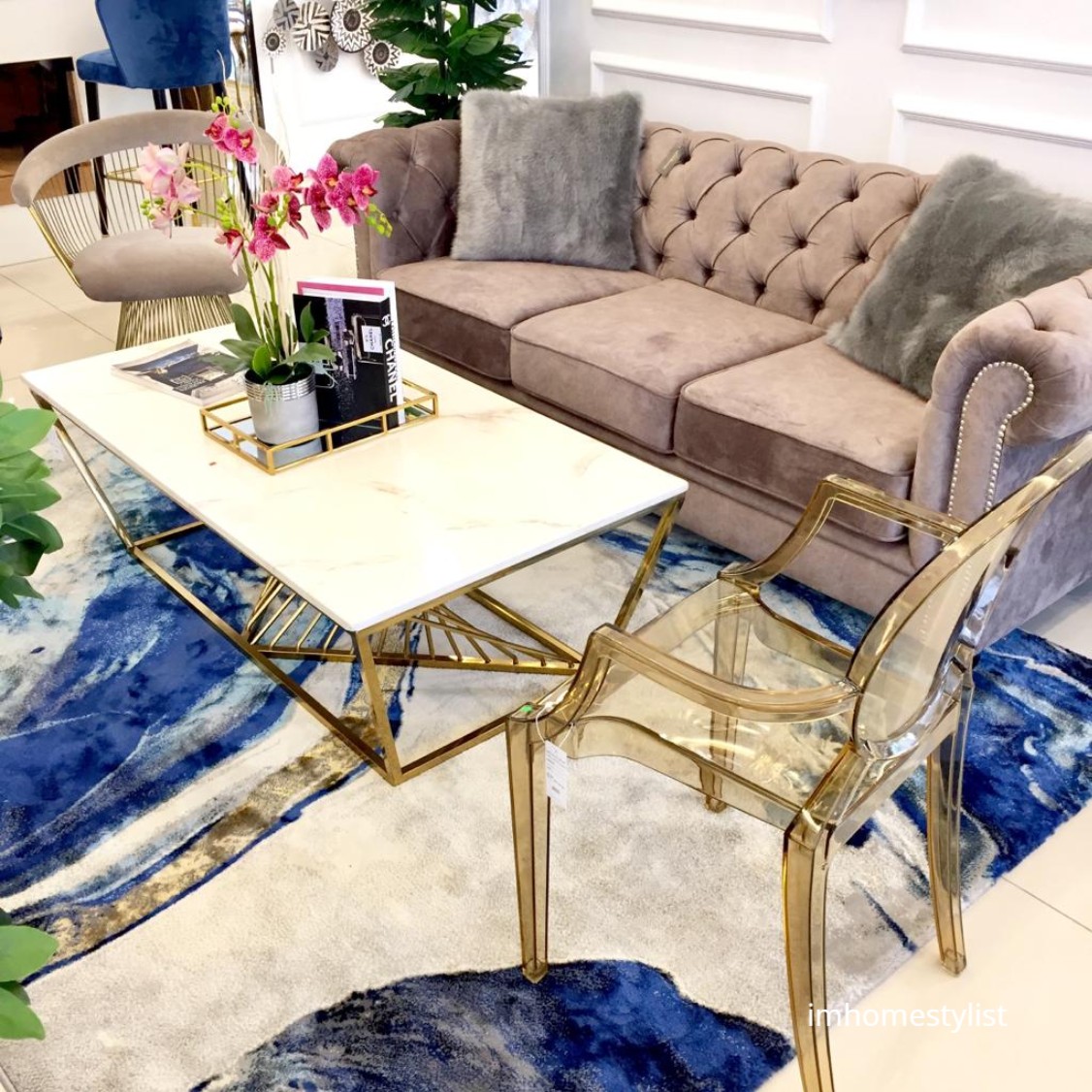 The colours
The colors of the carpet should adapt to your tastes and the decoration of the living room.

In terms of decoration, two options are available to you:


Do you want to create a harmonious atmosphere? The carpet should blend in with the decor and match walls, furniture or curtains.
Do you want a touch of originality? Opt for a carpet in contrasting colors or with ethnic patterns (killim) if the room is neutral.
Light shades tend to enlarge the space. But they are to be avoided in a living room, because small accidents happen quickly. Choose dark colors, less messy, but sometimes is so easy to see when the dusts are white-ish colour.
In general, choose a living room carpet that can be easily cleaned daily with a vacuum cleaner and that supports occasional cleaning with suitable products.
Also fit into your entire decor theme. Do not know how to do? Or doubting your choices? Let us help you to choose by guiding you with choices. A week work can just turn into 1 hour conversation! :D
See us today in our galleries ok! Click here to start looking for your dream rugs!