Product Detail
Add some grandeur to your home with this stylish feature chair. Modern contemporary elements collide in this arm chair. Founded atop four brass legs, this piece is crafted with a wooden frame, foam fill, single seating, and velvet upholstery for an approachable and inviting look. Featuring unique armrests and beautiful lining back detailing, modern designed armchair will add a touch of sophistication to your home. Finished in a beautiful velvet fabric and designed not just for looks, sit back and enjoy the plush comfort of this luxury feature chair.
Fabric: Velvet
Legs: Brass Structure
Product Dimension:
Length: 70cm
Width: 87cm
Height: 100cm
Upholstery Material Selections
Do you already know which fabric you would like to order?
Please put your color code in "Remarks Box" at Checkout Page.
Seating Material as below.
Material 1: Velvet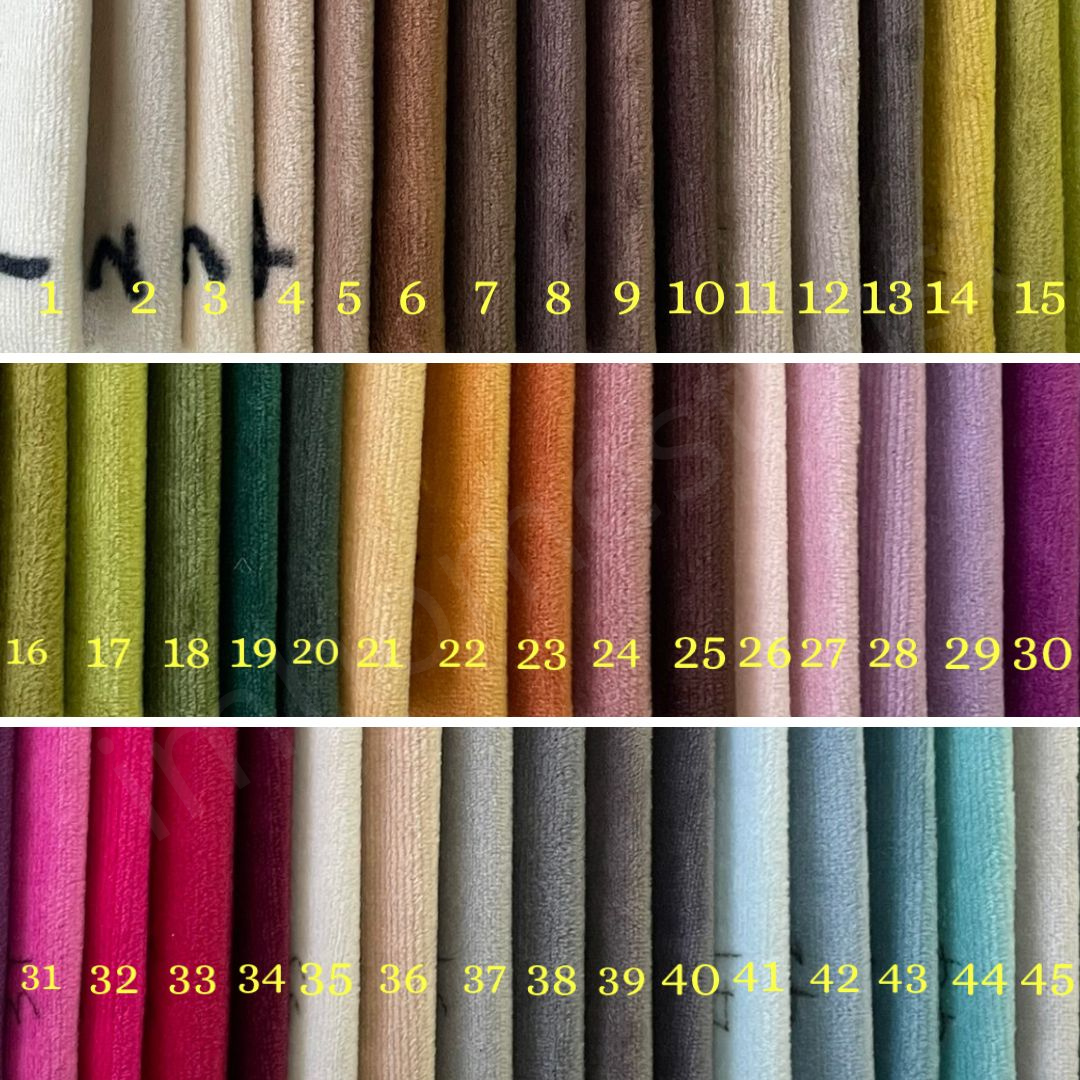 Material 2: Textured Velvet
Material 3: PU Leather
Delivery
Exclusively Made For You
Many of our furniture items are made to order. This way we only take materials that are actually being used and give you a unique item that is made with care. Working made to order will mean that the delivery time will be a bit longer than you might be used to. With this approach you are helping to build a greener future where no precious materials are wasted.

Estimated Time Arrival
*Please allow extra time for delivery during holiday periods. If there are any unexpected delays we will advise you as soon as we are aware and keep you updated with the status of your order.

If the delivery takes 3-7 days, means the product is ready stock and it is available to pickup or delivery within a week.
If the delivery option takes 6-8 weeks means the product is made-to-order. It takes few weeks for production and ship to our showroom.
For more delivery information please click here.
Return & Refund
Please click here for more informations.